Elanz Mesh Lumbar Back Support (2 Pack) $17.95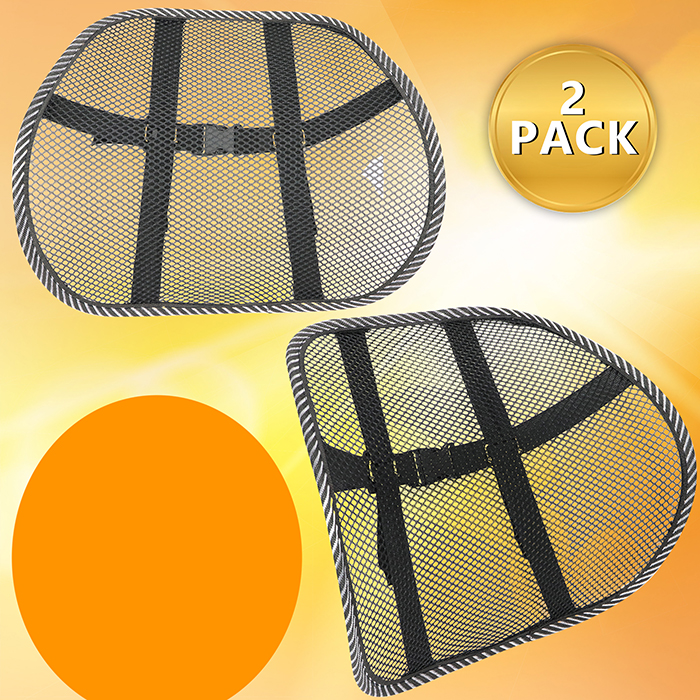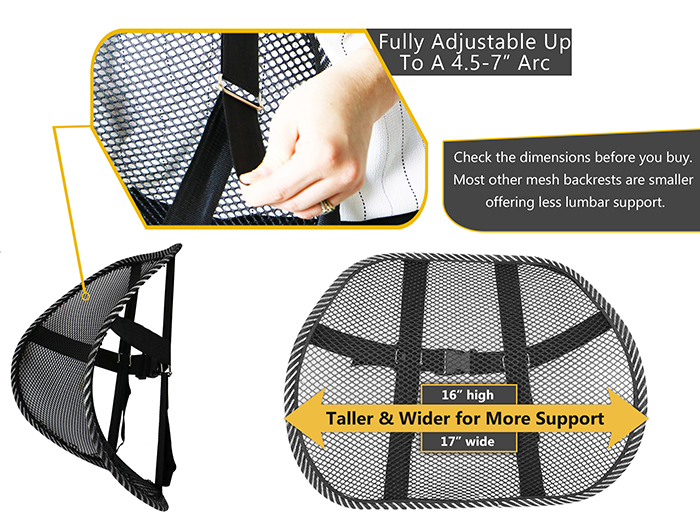 ​
FULLY ADJUSTABLE STRAPS THAT CAN BE TIGHTENED TO FORM UP TO A 7" ARC – Provides a customized level of lumbar support for your back. Enjoy more health, vigor and a pain free lifestyle with the Elanz ergonomic lumbar back brace!
LONGER LASTING REINFORCED EDGES WON'T LOSE ITS SHAPE - Plus an adjustable cross strap to fit snug to your seat even if the elastic stretches with age
WIDER TO SUPPORT PEOPLE OVER 5' 6" – Other backrests are narrower, offering less support. Ours is 17" wide, designed for average to tall people or anyone with a waist over 31"
PHYSICIAN DESIGNED - With breathable mesh for your office chair or car back support. The perfect lower back support lumbar cushion
Live With More Comfort, Well Being and Vigor
The Elanz Mesh Lumbar Support Backrest is a chair support for people concerned about their health, posture and reducing back pain.
Physician Designed and Tested
Elanz worked with a renowned back specialist to create a wider, sturdier, adjustable 2 pack mesh lumbar pillow for car, home or office chair. It's like having your own posture chair.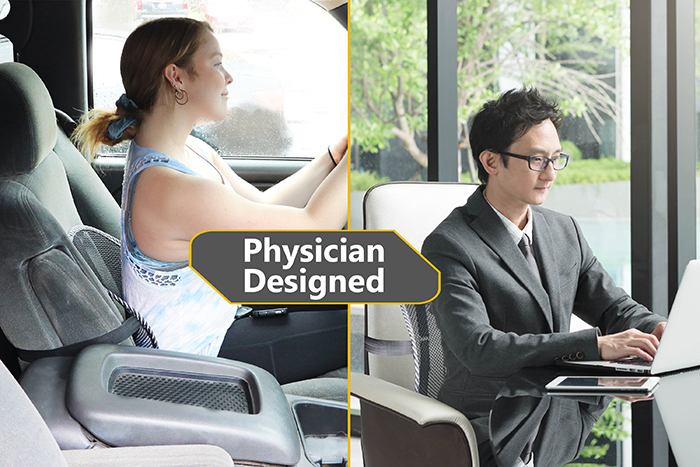 Wider, Adjustable Arc Provides Support Perfectly Suited to Your Back
Compare with other mesh backrests - they're narrower. Our 17" wide backrest is designed to give maximum support, especially if your over 5' 6" tall or have 31+" waist.
Plus it features adjustable straps made of sturdy canvas so you can customize the arc of the backrest to your specific level of lumbar support needed.
Breathable Double Mesh Lets Air Flow Freely
Your back will never be hot and sweaty again when you use an Elanz Mesh Backrest for waist support or back chair support.
Longer Lasting
Other mesh backrests quickly lose their shape because they use cheap cloth around the wire frame. Our extra thick black and white edging material was chosen because it lasts longer even under heavy use. And we've added an adjustable elastic cross strap so it will never fall off or dangle unsightly from your car seat or office chair even if the elastic stretches.